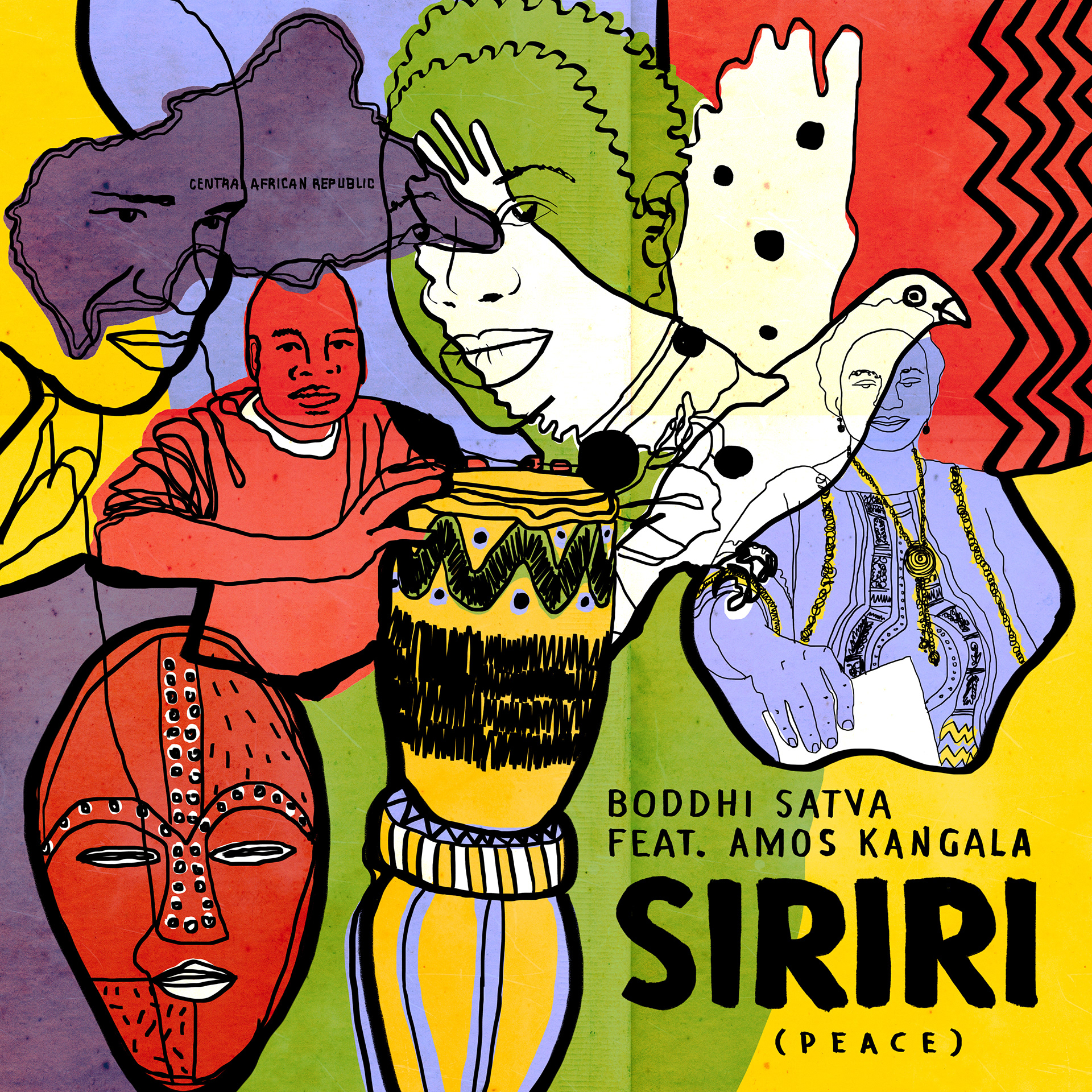 A B O U T   T H E   S I N G L E


Originally recorded in January 2013 in Bangui (Central African Republic). Siriri is a collaboration between Amos Kangala and Boddhi Satva. At the time Boddhi was visiting his father in Bangui at the time. The country was at the brink of becoming the dramatic Theater of all the worst atrocities known to human kind. In a humble effort of contribution to the message of Unity pushed by many peace believers at the time, Boddhi teamed up with Amos Kangala to give life to Siriri (Peace). It seems like unfortunately despite many efforts to push for peace and unity, a very fragile one was managed to be achieved in 2016. However, in light of the ongoing massacres mirorring the Rwandese genocide of 1994. This song is more than ever resonating with the current reality of Central African Republic. A Beautiful country once known as the Switzerland of Africa, now again unfortunately under the spotlight for all the wrong reasons. 
Sanged in Sangö the national Language of C.A.R. Amos Kangala speaks about breaking and stopping the spirit of tribalism, religious hatred and other forms of antigonisation that have led this amazing country where it is now. 
Siriri is also one of the many songs that Boddhi dedicated to his late father who passed away in January 2014. 

Produced, Composed and Arranged by Boddhi Satva
Vocals by: Amos Kangala
Background Vocals by: Amos Kangala & Boddhi Satva
Lyrics by: Amos Kangala & Boddhi Satva
Guitars and Bass by Amos Kangala 
Percussions by André
Mixed by Boddhi Satva
P&C Offering Recordings 2017
Art by Yazmín Huerta